AMMUNITION SEARCH ENGINE
Special Features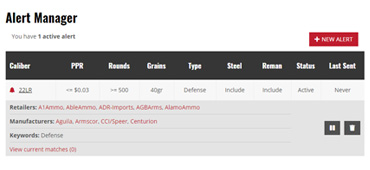 Email Alert System
We are proud to annouce our updated email alert system. Allowing you to configure email alerts based on a specific set of credentials to ensure you never miss a deal on the exact ammunition you are looking for. Sign up today, to start adding your email alerts.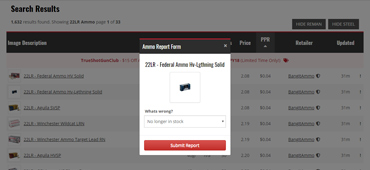 On-Site Alert System
Along with our email alert system, we have an integrated on-site alert system that will pop-up an on-site notification when your ammo alert is triggered. Allowing you to be instantly notified when the ammo your looking for is in stock. Be sure to sign up today.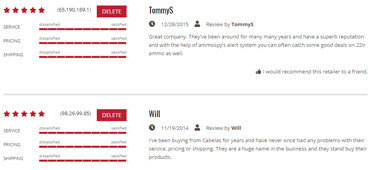 To ensure you know who your purchasing ammo from, We have incorporated a retailer review system integrated into our retailer profiles. This will allow users to review their experience with retailers they have done business with in order to help others know what to expect.